"On July 1, 2006 I was arrested in Phoenix. It has been ten years now! I just wanted to thank you again for fighting for me to get into treatment. That year of residential treatment really changed my life. I know fighting for that plea agreement was really the reason I have the life I do today. I cannot imagine what going to prison would have done to me. So thank you. I have attached a few pictures.
I can never thank you enough!"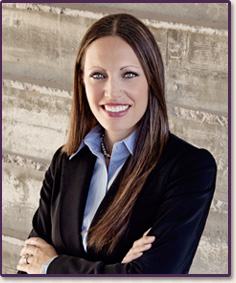 At Scott Law Offices, we believe that there is nothing more important than protecting your family. We treat our child custody and family cases with serious attention and respect to all family members. When faced with a Phoenix divorce or child custody dispute, we know the importance of protecting your interests today while planning for the future of your family.
Family Law matters can involve a great loss for all involved and are often very emotional proceedings. Our clients receive personal attention from an experienced Phoenix divorce attorney, custody attorney, or child support attorney to meet their individual needs and to assist with the difficult, sensitive issues involved. Whether the matter involves divorce, child custody, child support, or a combination of these issues, a knowledgeable family law attorney in Phoenix can assist in preserving the future of your family. Our staff is current on all child support state laws and requirements to make sure each party is protected.
When confronted with criminal charges, Scott Law Office understands how daunting and confusing the process may be for those involved. We strive to protect the rights of our clients and to assist them through a difficult time. Whether charged with a felony or misdemeanor, an experienced criminal defense attorney can provide valuable knowledge and specialized skills to help navigate through a case. Scott Law Offices provides experienced criminal defense for felony and misdemeanor drug offenses, DUI, theft, shoplifting, forgery, domestic violence, and weapons charges. Contact our offices if you are being charged with this or any other criminal defense charge.
With offices in the North Valley, Scott Law Offices proudly provides Phoenix Family Law and Criminal Defense representation for clients throughout the Valley including, but not limited to, Phoenix, Scottsdale, Anthem, Glendale, Peoria, Surprise, Goodyear, Tempe, Chandler and Mesa.
Glendale DUI Defense Services
Scott Law Firm offers DUI defense Glendale Arizona motorists can trust when they find themselves in need of a defense attorney. We understand that the situation you are facing can be stressful and we'll do everything we can to explain the process fully so you know what you can expect. Our attorneys believe that communication is essential to developing strong relationships with their clients. Our experienced DUI defense attorneys can make a major difference in your case. Arizona has very strict DUI laws and cases can be complex which is why we want to help you navigate the issues and work towards the best possible outcome for you now and in the future.
Law Offices in Glendale, Arizona
Scott Law Offices is the leading choice for an attorney Glendale Arizona residents trust for exceptional attention to detail and to handle the most difficult cases. Any time an individual needs to seek out the assistance of an attorney, we know that it is very delicate and can be an extremely emotional process. Whether you need assistance in divorce proceedings, child custody and support, or criminal defense, our team will ensure your and your family's well-being and interests are of the utmost importance. We are proud to serve the community of Glendale – contact us to learn more about how we can assist you today.